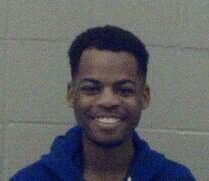 By Ray King
An Altheimer man was arrested Friday after he was allegedly involved in an armed disturbance at a house on West 18th Ave.
Tevin Robinson, 28, was taken into custody after police made a second trip to a house on West 18th Ave., where the disturbance reportedly occurred.
Deputy Prosecutor Beth Carson said at about 3 a.m., police received a call about an armed disturbance.
Detective Keith Banks said about 15 minutes after the police left, they were sent back because Robinson had come back. While responding to the call, officers saw a man later identified as Robinson on West 17th Avenue.
After verifying his identity, he was arrested and police found a Swiss Army Knife, crack pipes, lighter and other items, and the victim's shoes.
Jefferson County District Judge Kim Bridgforth set a $15,000 bond for Robinson Monday after ruling prosecutors have probable cause to charge him with aggravated assault and terroristic threatening. He was ordered to have no contact with the victim until the case is settled.