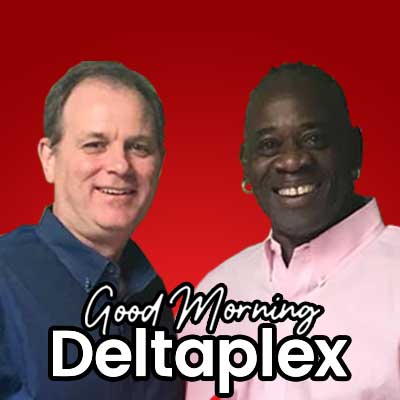 Good Morning Deltaplex
About
Good Morning Deltaplex
Greg Horne
A native Arkansan, Greg grew up in the radio business. His summer and weekend jobs from the age of 14 until being drafted into the NFL was always the 6 to midnight DJ shift on the station his grandfather founded, and his dad guided to be the news and information source of the Arkansas River Valley, KARV Radio in Russellville.
A Razorback football All-American and member of the Arkansas Razorback Hall of Honor, Greg has spent the last 27 years producing campaigns to boost small and medium-sized businesses to increase their sales, profits, and profile.
Greg is on the executive committee of the Arkansas Broadcaster Association and is scheduled to be President of the Board in 2023. Greg is always available. Call him at 870-536-3282 or email ghorne@deltaplexradio.com.
Will Jenkins
Will Jenkins is co-host of Oldies 101.3 "Good Morning Deltaplex" show and is also an ace marketing consultant with the smoothest vocal cords in Arkansas.  Need help in generating more business for your business?  Call Will for instant action.  He can be reached at 870-536-3282.