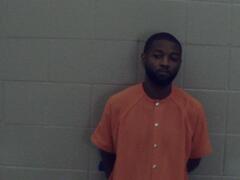 A $10,000 bond was set Monday for a Pine Bluff man accused of breaking into a house on Sunday.
Jefferson County District Judge Kim Bridgforth set the bond for Williams Warren, 33, after ruling prosecutors have probable cause to charge him with residential burglary.
Deputy Prosecutor Mircha King told the court why Warren was arrested.
Warren was ordered to have no contact with the victim until the case is settled.