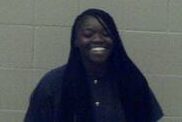 By Ray King
A White Hall woman was arrested Wednesday after allegedly getting into a physical altercation with her pregnant sister.
Jianne Watson, 19, was taken into custody after police were sent to a reported domestic disturbance in the 6100 block of Parker Street at 4:31 p.m.
During a court hearing Thursday, Deputy Prosecutor Mircha King read from an affidavit from Detective Sgt. Ryan Moheb to explain the events that led to the arrest.
King said Watson has no prior convictions or pending charges and Jefferson County District Judge Kim Bridgforth set a $5,000 bond after ruling prosecutors have probable cause to charge her with third-degree domestic battery on a pregnant woman. She said she would hire her own attorney.