A $35,000 bond was set Friday for a Pine Bluff man who allegedly struck a car salesman several times in April.
Pine Bluff District Judge John Kearney set the bond after ruling prosecutors have probable cause to charge Devonta Collier, 27, with second-degree battery.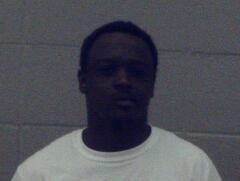 Reading from a probable cause affidavit from Detective Sgt. Michael Roberts, Deputy Prosecutor Mircha King said police were sent to Welch Nissan at 2505 S. Olive St., on April 20 after a battery was reported.
When Collier was interviewed, he admitted going to the car dealership to buy a vehicle but denied hitting anyone.
King said Collier has previous convictions for aggravated robbery and theft of property in 2017.
Collier was ordered to have no contact with the salesman or car dealership and told to come back to court June 22.