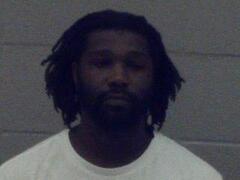 By Ray King
A $25,000 bond was set Friday for a Pine Bluff man accused of firing shots at another man July 29.
Lincoln County District Judge Phillip Green set the bond after ruling prosecutors have probable cause to charge Edward Rouse, 35, with aggravated assault and with being a felon in possession of a firearm. Green was sitting in for Pine Bluff District Judge John Kearney.
Chief Deputy Prosecutor Cymber Tadlock said the incident involving Rouse was one of two that occurred on the same day and in one of them, a man identified as Christopher Harris was killed. In the other incident, Rouse and others were accused of firing shots at a man named Damon Brothers.
Police identified Rouse as one of the suspects involved in that incident and served a search warrant on his vehicle which had been seen at the scene. Tadlock said shell casings were found outside the truck but no weapon was located.
Rouse was ordered to have no contact with Brothers until the case is settled and told to come back to court Oct. 4. He said he would hire his own attorney.