By Ray King
A $25,000 bond was set Monday for a White Hall man on drug and weapons-related charges.
Pine Bluff District Judge John Kearney set the bond after ruling prosecutors have probable cause to charge David Smith, 29, with possession of marijuana with the purpose to deliver, simultaneous possession of drugs and firearms, and theft by receiving.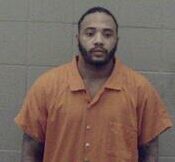 Reading from an affidavit from White Hall Police Investigator Clayton Cantrell, Deputy Prosecutor Beth Carson explained the allegations.
Carson said police located three sets of digital sales, and multiple baggies and said the marijuana was packaged as if it were to be distributed. They also found three guns, one of which had been reported stolen in Drew Count in 2020.
When Smith was interviewed, he said the marijuana and guns were his and said he does not sell marijuana, he gives it away.
Carson said Smith has no criminal history in Jefferson County but does have a history in other counties. He said he would hire his own attorney.