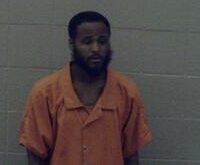 By Ray King
A $25,000 bond was set Friday for a Pine Bluff man accused of hitting an elderly man several times in February.
Jefferson County District Judge Kim Bridgforth set the bond after ruling prosecutors have probable cause to charge Christopher Cain, 26, with second-degree battery.
Deputy Prosecutor Mircha King told the court that on Feb. 18, officers were sent to 3901 Royal Forest in response to a reported battery.
King then told the court what officers learned when they arrived at the house.
Cain said his family would hire an attorney and he was ordered to have no contact with the victim until the case is settled.