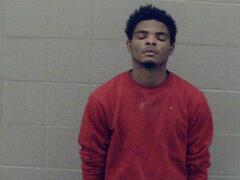 By Ray King
A $20,000 bond was set Thursday for a Pine Bluff man accused of breaking into a house belonging to a relative Tuesday.
Pine Bluff District Judge John Kearney set the bond after ruling prosecutors have probable cause to charge Demarcus Scott, 21, with residential burglary.
Reading from a probable cause affidavit from Detective Corey Wilfong, Deputy Prosecutor Beth Carson said an officer was sent to a house on East 21st Avenue at 5 a.m. in response to a reported burglary.
When Scott was questioned, he allegedly admitted breaking into the house, stealing the items, and trying to sell them. He said he would hire his own attorney.