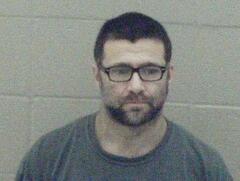 By Ray King
A $15,000 bond was set Wednesday for a White Hall man accused of breaking into a school on Jan. 2.
Pine Bluff District Judge John Kearney set the bond after ruling prosecutors have probable cause to charge Michael Holmes, 44, with commercial burglary and theft of property.
Reading from an affidavit from White Hall Police Investigator Clayton Cantrell, Deputy Prosecutor Beth Carson said on Jan. 2, police were sent to the White Hall Middle School where they spoke to Principal Davis about some missing equipment.
Carson said after the interview, police were only able to recover one laptop but it was severely damaged.
She said Holmes has a prior conviction and was placed on probation in September 2022.
He was told to come back to court on Feb. 14.