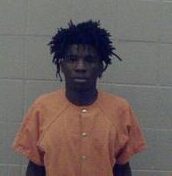 By Ray King
A 20-year-old man arrested in connection with a murder in May also confessed to being involved in a second shooting incident the night before the murder.
During a court hearing Wednesday, Deputy Prosecutor Joe West explained the new allegations against Will Rogers.
Rogers is being held with no bond on the allegations of capital murder and other charges but Jefferson County District Judge Kim Bridgforth set a $100,000 bond on this new allegation and ordered Rogers to have no contact with the victims until the case is settled.