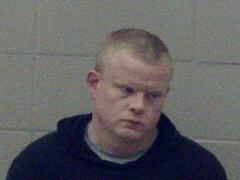 By Ray King
A $10,000 bond was set Tuesday for a Sherwood man accused of pointing a handgun at a woman while passing her vehicle on the interstate Monday.
Pine Bluff District Judge John Kearney set the bond after ruling prosecutors have probable cause to charge William Davidson, 37, with three counts of aggravated assault.
Reading from an affidavit from State Police Cpl. Bob Love, and Deputy Prosecutor Joe West explained the allegations against Davidson.
Davidson was ordered to have no contact with the victims and said he would hire his own attorney. He was told to come back to court on March 24.