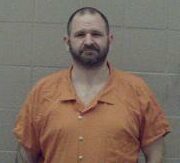 A Pine Bluff man was arrested Monday after a reported disturbance involving an altercation with his 86-year-old grandmother and 64-year-old father.
Deputy Prosecutor Joe West read the probable cause affidavit by Pine Bluff Police Detective Corey Wilfong stating that on Jan 23rd Lloyd Miller 41, was involved in an argument with his grandmother.
West added that Miller has no prior convictions.
Pine Bluff District Judge John Kearney set a $10,000 bond for Miller after finding prosecutors have probable cause to charge him with two counts of domestic battery in the second degree.
Miller was told to return to court on Feb 23rd and the public defender's office was appointed to represent him.