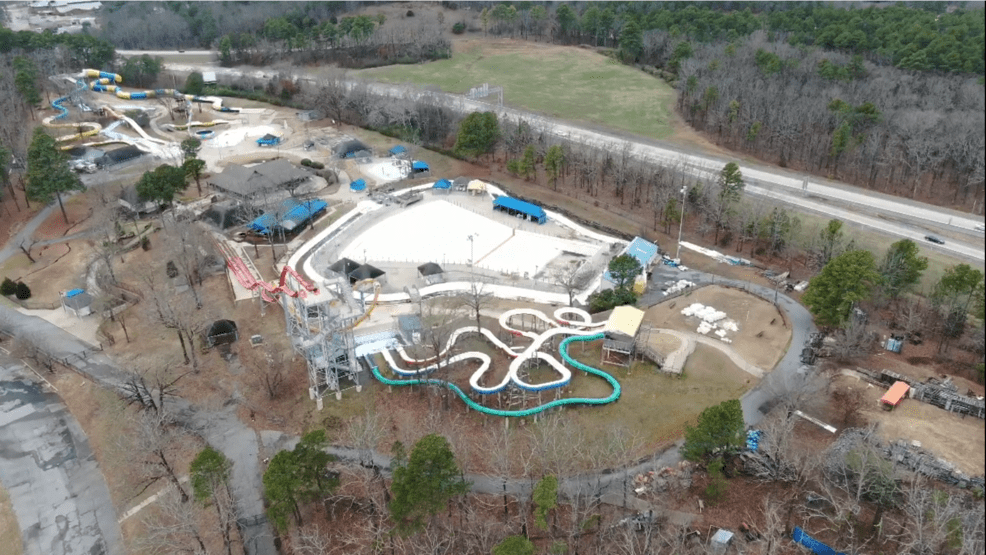 According to KATV.com, Arkansas' largest water park is being sued over $1.5 million in unpaid loans and faces foreclosure.
A lawsuit filed Jan. 6 in Pulaski County Circuit Court that says the owner of Wild River Country, Toronto-based Aquapark Holdings, LLC, owes $1.47 million on a loan that originated in 2000. It also owes $608,088 on a mortgage, according to the suit.
Michael Slattery, the owner of Aquapark Holdings, is listed as a defendant. Texas-based asset management and acquisition company JTS Capital 3, LLC, is listed as the plaintiff. The plaintiff is seeking full payment with interest and a decree that if payments are not made, the water park will be foreclosed and sold by a court-appointed commissioner.
Slattery bought Wild River Country from fellow Canadian Hugh Hall in 2013.
Ten days after the complaint was filed, the U.S. Department of Labor announced that Wild River Country had paid $5,559 in fines for child labor violations. Investigators found that the park employed children, ages 14 and 15, who worked past 7 p.m. on school days and worked more than eight hours on days when school was not in session, a violation of the Fair Labor Standards Act.
The lawsuit is the latest sign of financial trouble at the 35-year-old water park in North Little Rock. In January 2005, Wild River Country was shut down by the state after failing to pay $170,000 in sales taxes. The park reopened two weeks later. In November 2005, then-owner Halcyon Attractions filed for bankruptcy and listed $4.3 million in debts and $3.96 million in assets.
In 2008, Union Insurance Co. sued Halycon for $16,224 in worker's compensation. The same year, Community Bank sued Halcyon for the default on a loan of $2.5 million. Halcyon's mortgage provider joined the lawsuit with Community Bank and requested $2.2 million for a defaulted loan. Both cases were settled out of court.
Then in 2011, Entergy Arkansas sued the company for failing to pay its $38,133 electric bill. The lawsuit was dismissed when Halcyon paid in full.
An attorney for JTS Capital 3 said the company does not comment on pending litigation. Wild River Country did not respond to requests for comment.
The park is set to open for its 2020 season in May.