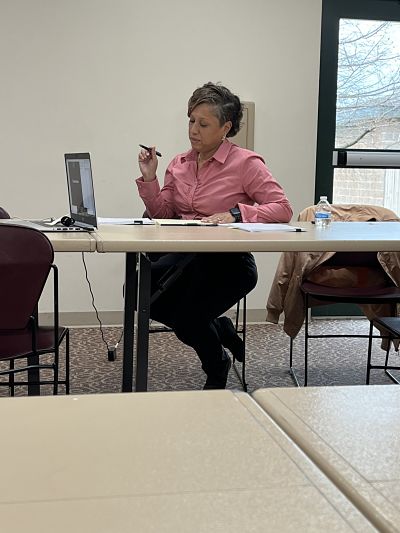 The Pine Bluff Urban Renewal Agency met for their monthly meeting on Tuesday and approved several items on their agenda. Present at the meeting included the Agency Chair Jimmy Dill, Treasurer Lloyd Franklin Sr., secretary Lynn Guynn, and commissioner Travis Martin. The most significant topics on their agenda include actions needed for housing in relation to their downtown housing project.
Of those approved, the commissioners agreed to waive competitive bidding for the downtown housing development and authorize the executive director to contract with the company Mas Ventures as a partner to develop a multifamily subdivision in downtown Pine Bluff.
The URA Interim Executive Director Chandra Griffin explained more about why Mas Ventures is the best company to move forward.
On another topic in relation to housing on the agenda, the commissioners approved a survey upgrade for housing development locations downtown. Griffin explained that she contacted Halff Associates, Inc. inquiring about the cost to get a full boundary survey, topography survey, and CAD drawings to be completed in a three-week span.
In the Interim Directors Report, Griffin spoke about a contract with Taggart Architects to illustrate an expansion of the sixth and Main Plaza to include retail and restaurant opportunities. Dr. Ryan Watley the Go Forward Pine Bluff referred the Taggart Architect group and was present at the meeting. After being asked about previously working with the group by Dill, Watley answered this way.
In regards to demolition plans, Griffin explained that they are still on track with their current list of demo sites and their next demolition will be at 410 W. 14th taking place Wednesday, March 16th. Griffin also gave an update on the development of the Go-Kart Track and explained that the design is under development at 2100 E. Harding.