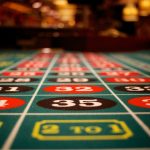 A casino applicant hoping for a court ruling received the unexpected on Monday.
Gulfside Casino Partnership, who is suing the Arkansas Racing Commission, was hoping for Pulaski County Judge Tim Fox to make a ruling but instead, he gave instructions.
Part of the application included a letter of support from county and city officials, but Gulfside's letter of support was written by a previous administration. Following an appeal made to the commission, it was decided that new letters needed to be submitted.
Only two casino groups submitted applications during the second go-round. Gulfside did not reapply and chose the legal route.
While two other casino applications are being considered, the commission would not take action pending Gulfside's lawsuit. On Monday, both parties expected a ruling by Judge Fox in order to move on with the process, but instead, he reminded them of what's occurred in the suit.
Judge Fox said back in August, his court ordered the case be transferred to Pope County. The following month, at Gulfside's request, a Pope County judge kicked the case back to Pulaski County. He went on to explain two options left for this case. Either Gulfside files a motion to transfer the case back to Pope County by Monday, December 2nd at noon, or he will assume jurisdiction in Pulaski County. Judge Fox further explained, if the case remains in his court, he has 650 cases on his docket and that those cases would be heard and dealt with before he makes a ruling on Gulfside's lawsuit.
"This is not anything anyone expected, so we're going to have to consider what the judge has told us today and move forward accordingly," said Gulfside's attorney, Casey Castleberry. "I imagine if we were to stay in this court it would be a fairly significant delay-based the upon the way it was represented by the judge, so we're going to have to decide what to do," added Castleberry.
The action by Judge Fox is being called a disappointing setback by a group of Pope County citizens patiently anticipating a casino.
"It's upsetting, we weren't expecting this," said Pope County Majority founder, Kelly Jett. "We're not sure how the Arkansas Racing Commission will respond to this, if they will continue to put a hold on the license until this case is settled. You could go ahead and grant a license to someone or you could hold up and wait until the courts have decided the issue, I guess those are the two options," he said.
Currently, only two applications are being considered by the commission; the Cherokee Nation Businesses and the Choctaw Nation Businesses. The commission meets again December 19th and a conversation about the next step is expected.