The Pine Bluff Police Department is investigating two deadly shootings that took place this weekend within a few hours of each other.
Police were dispatched to the 2500 block of Richard Drive street just before 10 pm on Friday. Upon arrival they found Carly Ann Juarez dead with gunshot wounds. A juvenile suspect was taken into custody in that case.
Police are still searching for the person who shot and killed a man at the intersection of Howard Drive and Lilac Street just hours before the Juarez incident. Police identifies that the victim was 64-year-old Terry Smith. The violence is not surprising to some living nearby.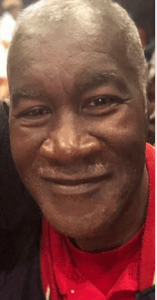 Authorities say that they have no reason to believe the two incidents are connected. PBPD says these are both ongoing investigations. These deaths were Pine Bluff's eighth and ninth homicide of the year.