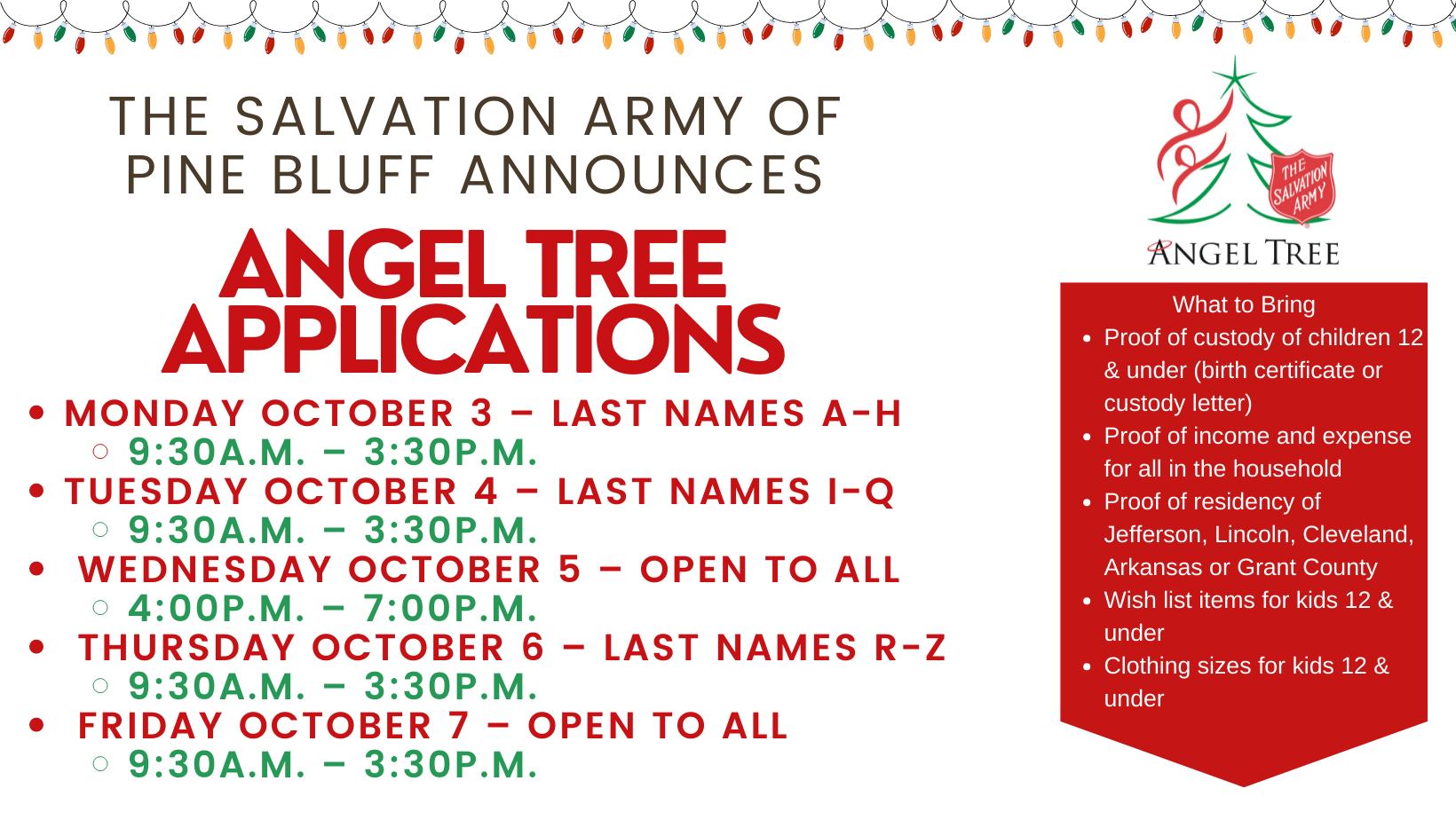 Jason Perdieu of the Pine Bluff Salvation Army joined 1013 Oldies Morning Show with Leslie Dorn from United Way to discuss an important time of the year to give back to the children in Pine Bluff. The Salvation Army receives Christmas donations for the children in Pine Bluff through their Angel Tree Adoption Initiative and their application process is now available for parents to sign their children up.
Morning show host Greg Horne asked Perdieu about the qualification for the initiative and he responded this way.
He added that application information is also located on the Pine Bluff Salvation Army here
In reference to last year's Angel Tree Adoption, Perdieu stated that they had approximately 300 that were all adopted and went on to explain why they want to get more parents involved early.
For more information, the public can contact the Salvation Army at 870-534-0504.