Disturbing footage of Detective Temmiothy Johnson, in which Johnson is seen striking a suspect, has led to a 30-day suspension.
In March 2018, 27-year-old Javeon Shelton had been accused of stealing from a department employee. During that time, Shelton was on probation and carrying out his community service at the police department. Shelton stole the contents of a civilian worker's purse, which included a Pine Bluff police gas card along with her personal firearm.
After an investigation, the department found that Johnson had violated its use of force policy. Johnson's statement to his superiors says that he was simply trying to handcuff Shelton. When Johnson "reached and grabbed his arm to place his hands behind his back, he stiffened his arms up and he turned toward Johnson and lifted arm up and when he did Johnson struck him in the chin. Johnson's superiors didn't agree with his actions. A detective's report found that Johnson's actions were "not objectively reasonable" and the suspect "was not being combative" toward Johnson.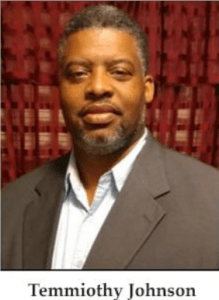 "I thought the way he handled the situation was totally inappropriate," a Sergeant said in an interview. "I felt at that moment in time, he got angry and it showed in his actions. To see him react that way, it doesn't matter to me if it's a patrol officer on the street or detective or what rank you are. When it comes down to the way we treat our citizens, you're expected to be professional, even in the act of anger."
One captain suggested a 15-day suspension with a training program, but the Sergeant took it a step further. Not only was Johnson ordered to attend an anger management program, but he has also suspended for 30 days without pay, which is the maximum penalty before termination. Johnson, however, was promoted from detective to sergeant earlier this month. When asked about the promotion, the department says that Johnson continues to get compliments on how he's performing in his job duties. The Pine Bluff Police Department confirmed that Johnson has received multiple awards, training certificates and other accolades that date back to 2007.
Shelton has been serving a 10-year sentence in the Arkansas Department of Correction for a terroristic act conviction and other charges since the incident.