The Pine Bluff Regional Chamber of Commerce has extended the deadline for high school sophomores to apply for the 2019 Junior Leadership Pine Bluff Class.  The application deadline is Monday, December 31, 2018 for the program, which is sponsored by the Chamber.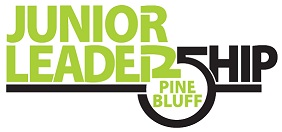 Initiated by the Leadership Pine Bluff Alumni Association, the Junior Leadership Pine Bluff program gives high school sophomores an overview of Pine Bluff and Jefferson County, focusing on local government, education, economic development, quality of life and social skills. The first session is scheduled for Thursday, January 17, 2019 at the Alliance/Chamber.
Applications are available at the Chamber, located at 510 Main Street in Pine Bluff.
For more information, call the Chamber at 870-535-0110 or email Mandy Owens at [email protected].