Deltaplex Radio's Bids for Bargains next session will be held on Friday March 1st at 8:30 am.  We will auction thousands od dollars in goods, services and restaurant certificates   Tune and and bid on these goods and services from Deltaplex area businesses.   Listen on The Voice of the Delta Oldies 101.3, 98.1 The Hog, The Beat 99.3 or K Train on 104.5.  Call 870.540.0123 to place a bid during the Auctions on Tuesday, February 26h at 4:30 in the afternoon and again Friday March 1st at 8:30 am.
We will have big discounts for your autos.  Oil changes from Danes B and D Auto, Front end alignments from Donnie's Auto and dvd players with 7 inch flip down TV from Stereo Junction that includes free installation in your vehicle.  We have Big discounts on fun activities for the family,  Little Rock Zoo tickets for only 5 bucks, Arkansas Travelers tickets with cokes, popcorn and hot dogs included…4 of all of them for only 30 dollars.  Tickets for Crenshaw Springs Water park in White Hall.
We have greens fees and cart rental from Harbor Oaks, we will also will be selling  Remington rifle from Money corner pawn,  a 7 millimeter magnum with scope.
A sofa/loveseat combo and a recliner in your choice of colors from Johnson Furniture.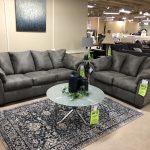 Certificates to local restaurants including:  Colonial Steak house, Briggs BBQ, Larry's Pizza, K and M Crawfish wag gin, and Leon's Catfish, , Cheers at the BBQ hut,  The Hook in White Hall, El Parian in Pine bluff, Lucky's café, and Wrights Ranch House.
Below is a complete list of auction items.
To bid during the auction call 870.540.0123
| | |
| --- | --- |
| BJ's Event Center | 10 hour event with all the extras |
| Cheers at The Bar B Q Hut | $10.00 Certificates |
| Dane's Magic Lube | Oil Change up to $100.00 |
| Leon's Catfish & Shrimp Restaurant | $31.25 Certificates |
| Pawn City | $100.00 Certificates |
| El Parian Mexican Restaurant (28th St Only) | $15.00 Certificates |
| Johnson's Warehouse Showroom (PB) | Ashley Signature Design Sofa/Loveseat set |
| Johnson's Warehouse Showroom (PB) | Ashley Signature Design Recliner |
| | |
| Larry's Pizza (WH) | $25.00 Certificates |
| | |
| Greenway Equip. (PB) | 1-E140 John Deere Lawn Tractor 22 HP, 48″ cutting deck |
| Greenway Equip. (PB) | 1- $200.00 Service Certificate |
| Stitch & Clean | $50.00 Certificates |
| Lucky's Café | $25.00 Certificates |
| Wright's Ranch House BBQ (WH/Sheridan) | $25.00 Certificates |
| Dragon Works Tattoo – Pine Bluff | 2-$75.00/3-$50.00 Certificates |
| Indigo Blue Coffee Shop | $15.00 Certificates |
| | |
| Cal's Detail | $25.00 Certificates |
| Harbor Oaks | $100.00 Certificates |
| Freedom Ink Tattoo's – Bryant, Ar | $100.00 Certificates |
| Nicholson's Heat & Air | $100.00 Certificates |
| Doc's Pawn | 2-$100.00 Jewelry Certificates |
| | |
| | |
| Colonial Steak House | $100.00 Certificates |
| LR Zoo | Adult Zoo Entrance Passes |
| Déjà Vu Upscale Consignment Shop | $100.00 Certificates |
| Sheilah's Designs | $50.00 Certificates |
|  Touch Spa & Lounge | Facial Treatment with Head and Hand Massage |
| | |
| Arkansas Travelers | Family 4 Packs |
| Arkansas Travelers | 4 pk General Admission Tickets |
| Crenshaw Springs Water Park | Single Day Passes |
| Money Corner Pawn | |
| Money Corner Pawn | 1-Remington 710 Bolt Action 7 MM Magnum |
| | |
| Stereo Junction | 1-10.2 Split Screen Monitor plus Installation |
| Stereo Junction | 1-7″ Flip Down DVD Player plus Installation |
| K & M Krawfish Waggin | $50.00 Certificates |
| Briggs BBQ | $20.00 Certifictaes |
| D Bat of SEARK | $50.00 Swing Cards |
| | |
| Moo Moo's Café (Sheridan) | $25.00 Certificates |