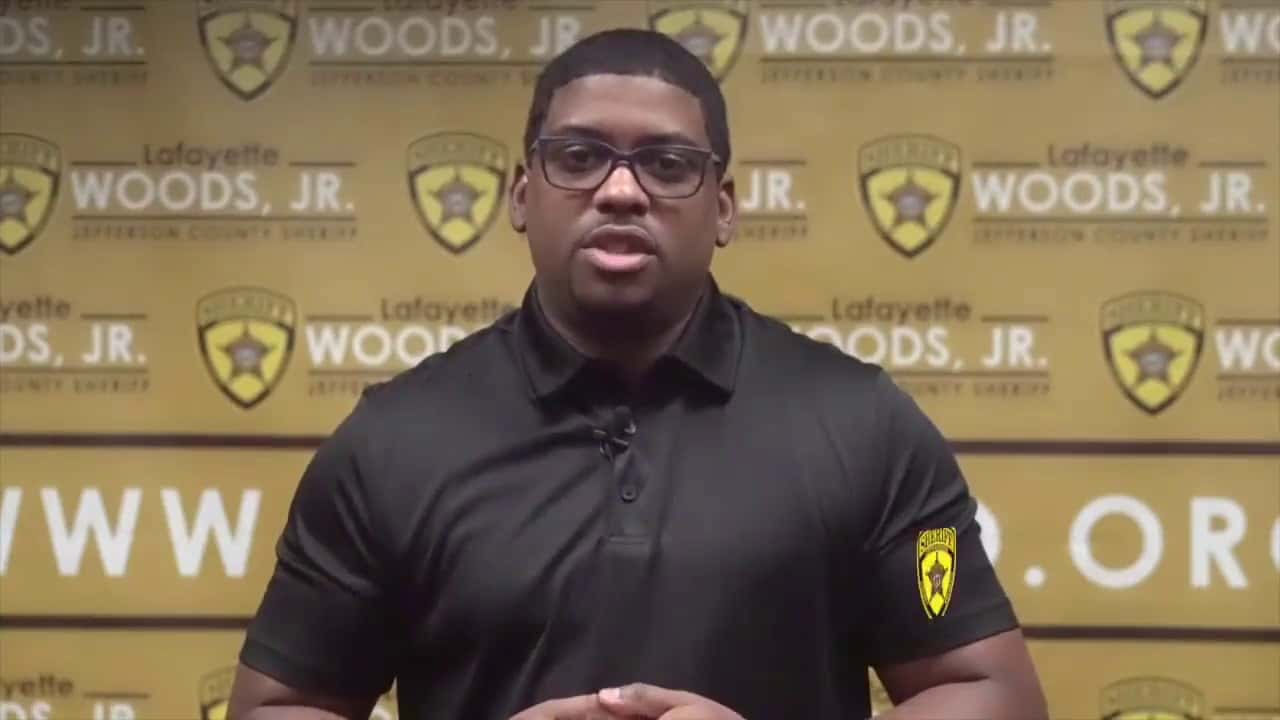 By Ray King
An effort by Jefferson County Sheriff Lafayette Woods Jr. to amend the county's hiring freeze ordinance by adding positions he described in a letter to County Judge Gerald Robinson and members of the Quorum Court as either critical to the effective operations and/or meeting the constitutional duties of the office  was turned down Tuesday by a vote of 4 to 3 in the Human Resources Committee.
Specifically, Woods wanted to add a maintenance supervisor and maintenance worker, cook, part-time cook, cook supervisor, registered nurse, part-time nurse, teacher, paraprofessional and a bookkeeper or clerk to the list of positions that are exempt from the freeze and can be filled without approval of the Quorum Court.
Justice of the Peace Glenda Daniels, who took office in January, replacing the late Dr. Herman Ginger, was among those objecting to the move.
Justice of the Peace Reginald Adams said that what the sheriff's office considered essential positions might not be considered essential positions to someone else and department heads should be able to do what they think is best for their department.
Justice of the Peace Patricia Royal Johnson, a former Jefferson County Clerk, said that some of the positions Woods was wanting to exempt from the hiring freeze might be considered essential but a bookkeeper or clerk would not be.
The county's legislative body did give a do pass recommendation to a request from the Jefferson County Road Department to adding two positions with one assisting the Environmental Enforcement Officer and the second a person to help with sanitation billing.
According to the road department, since January, several local water companies that used to collect sanitation fees have stopped doing that and the responsibility for billing and collection has fallen on the county. Sandra Graves, the office manager for the road department said the county has gone from billing 500 customers to 7,493 customers.
County Judge Gerald Robinson said the environmental officer has been very active in writing citations for illegal dumping and is now also weighing trucks and fining companies that damage the county's roads. A report from March showed that the environmental officer also obtained a summary judgment of $30,000 from a resident on Lisa Lane who had 25,000 tires at his residence.  The judgement was for the removal of the tires.
The Quorum Court also voted to recommend waiving competitive bidding and allowing the Assessor's Office to contract with Eagle View/Pictometry which provides oblique or look down imagery to the Assessor's Office. County Assessor Yvonne Humphrey said imagery integrates with the current Map One System used by the office. She also said the office has used the system since 2016.
Those items recommended for approval will b voted on Monday when the Quorum Court holds its regular monthly meeting.