A fire of unknown origin at Poindexter's Furniture and More at the intersection of Harding Avenue and Main Street Friday morning resulted in moderate to heavy smoke, fire and water damage, according to Pine Bluff Fire and Emergency Services Chief Shauwn Howell.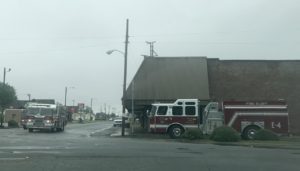 He said the fire was reported at about 6:30 a.m. and firefighters were on the scene for about three hours before leaving.
"Of course It wasn't open at the time and there were no injuries," Howell said.
Pine Bluff Police directed traffic around the fire engines and Howell said Entergy was called and they shut off the electricity to the business.
"We're still investigating the cause but there's nothing suspicious at this time," Howell said.