The Office for Education Policy (OEP) at the University of Arkansas recognized Dollarway High School as a school where students demonstrated high growth on the ACT Aspire assessment, according to a news release.
"The OEP creates an annual report entitled the Outstanding Educational Performance Awards, and this year they are recognizing schools with high student growth," according to the release from Dollarway School District.  "According to OEP, growth is the best indicator of the positive impact that a school is having on students."
In the agency's High School Level report, Dollarway High School received the following awards:
Statewide High ELA (English Language Arts) Growth:  High School Level
High ELA (English Language Arts) Growth:  High School Level (Central Region)
Dollarway's superintendent is Barbara Warren.
"I am elated that our students and staff have earned another outstanding educational performance award," Warren said in the release.  "We have been very diligent in making improvements day by day in the Dollarway School District.  Unfortunately, our student achievement data isn't as favorable as we would like it to be, so it can be hard to appreciate the strides we are making.  This report and award reassures us that we are moving in the right direction.  We appreciate the acknowledgement of the Office of Education Policy.  We will use this encouragement as fuel to keep up the hard work.  I am so very proud of the efforts of our high school English Language Arts team."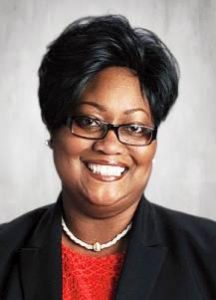 OEP will provide specific content-area badges to be placed on Dollarway's website and a personalized paper award will be sent to the district later this school year, according to the release.
"Awards are based on the 2018 content growth score calculated by the Arkansas Department of Education.  These growth scores reflect how much students at the school improved from 2017 compared to how much they were expected to grow considering prior achievement.  OEP recognizes schools based on overall growth in Math and English Language Arts separately," according to the release.
For more details, visit www.officeforeducationpolicy.org.