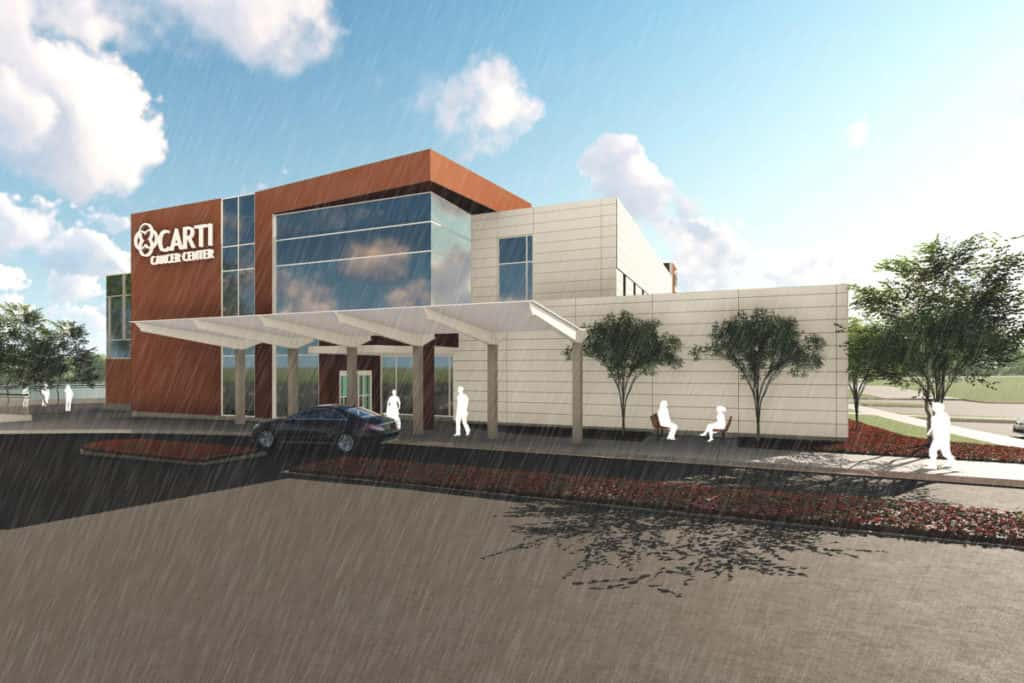 According to Arkansas  Business, the board of directors of CARTI, the cancer treatment institute based in Little Rock, decided last week to build a new cancer treatment center in Pine Bluff.
"We chose Pine Bluff as the location for our newest facility based on patient needs and our desire to bring the most advanced cancer care into the communities where patients live," CEO Adam Head said in a statement to Whispers.
"We look forward to bringing the communities in southeast Arkansas the most advanced technologies and expertise with the new CARTI Cancer Center in Pine Bluff."
The Pine Bluff development will be near Interstate 530 on a seven-acre tract adjacent to Trotter Ford, a couple of miles southwest of Jefferson Regional Medical Center. It will be the fifth comprehensive cancer center and the 17th treatment location in the state.
Construction on the permanent building is expected to begin in December, about the time a modular building on the site opens to patients. The permanent facility should be complete in January 2022.