The Nursing Program at the University of Arkansas at Pine Bluff (UAPB) has inducted eight students into the Gamma Xi chapter of the Sigma Theta Tau Nursing Honor Society.
Three of the eight senior nursing student inductees attended the ceremony that included more than 100 nursing students at the University of Arkansas for Medical Sciences (UAMS) Spine Center in Little Rock, Arkansas.  The students were presented with honor cords and certificates of membership at the ceremony.
UAPB Nursing Sigma Theta Tau advisors attending were Carolyn Hood, MNSc, BSN, RN and Shawna Hughey, DNP, MSN, RN.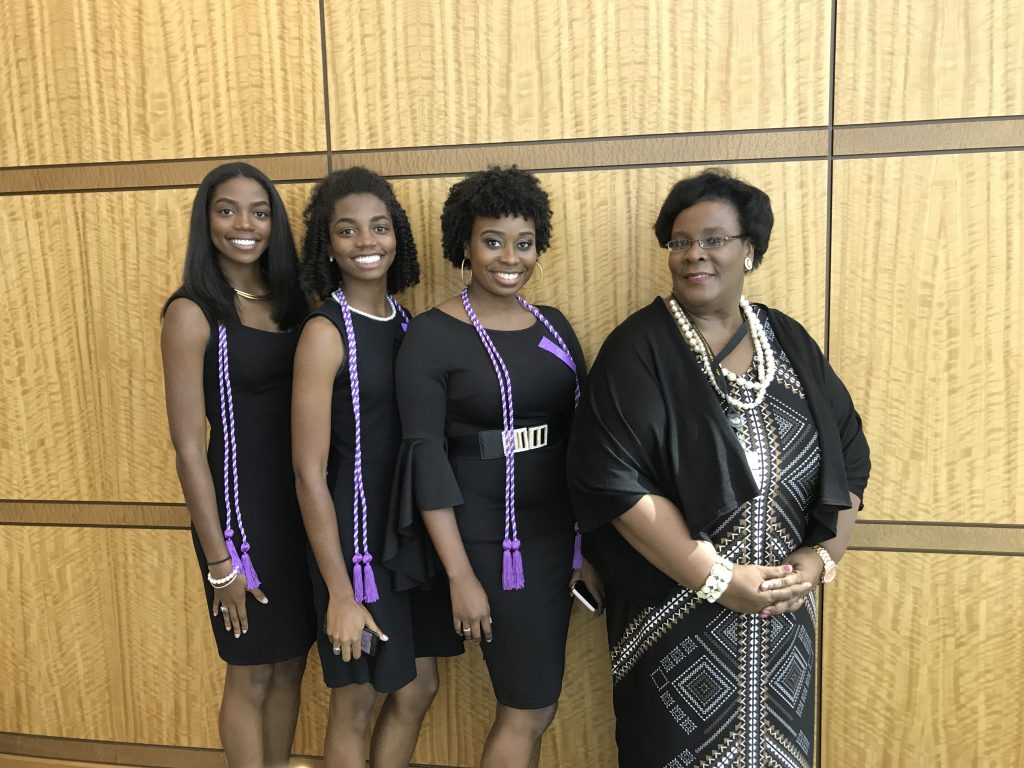 The Sigma Theta Tau International Honor Society of Nursing (Sigma) is the second-largest nursing organization in the world with approximately 135,000 active members. Membership is by invitation to baccalaureate and graduate nursing students, who demonstrate excellence in scholarship, and to nurse leaders exhibiting exceptional achievements in nursing.
Sigma boasts the following:  61% of active members hold master's and/or doctoral degrees; 56% have a specialty certification; 48% are clinicians; 40% have more than 15 years of work experience; 21% are administrators or supervisors, and 20% are educators or researchers. In addition to English, members are fluent in 20 other languages including Spanish, Dutch and Finnish.