Lady Lions Fall at Alabama St.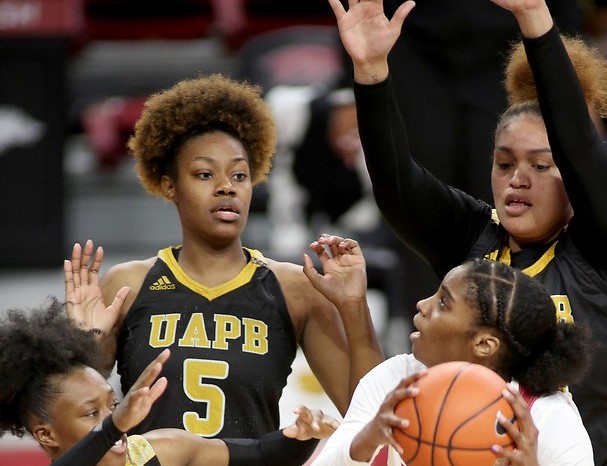 The University of Arkansas at Pine Bluff's Lady Lions basketball squad dropped their 7th conference game of the season in Montgomery, Alabama Saturday, falling to Alabama St. 97-68.
The Lady Lions got off to a slow start trailing at halftime 41-27, but cut the deficit in the second half to 11 with five minutes remaining in the third period. That would be as close as the Lady Lions would get falling by a final tally of 97-68.
Despite the loss, five Lady Lions scored in double figures led by Trasity Totten's season-high 18pts also grabbing 7 rebounds. Tyler Pyburn had 14pts and 6 boards, Ashlyn Green scored 11, while Khadijah Brown and Kaila Walker each scored 10 in the loss.