Allison Bragg with the U.S. Attorney's Office for the Eastern District of Arkansas said that 34-year-old Christorpher Sanderson was found in the northern part of the county Thursday. He had recently escaped the Jefferson County jail with an accused leader of a white supremacist group. According to Deputy U.S. Marshal Kevin Sanders, he did not try to flee or resist arrest. "As one of the troopers was driving down the road, he started yelling from the woods for somebody to come get him," Sanders said. "He put his hands up, got down on his knees and said, 'I'm done.' Sanderson was extremely dehydrated and had to be taken to a hospital for treatment
Gullett and Sanderson used bundles of clothing beneath their blankets to give the appearance they were asleep in their beds and walked along the roof of the building past the fence, Jefferson County Sheriff Lafayette Woods Jr. said previously. The men disappeared between 8:30 p.m. Monday and Wednesday morning, officials said. The exact time of their disappearance has not been released. Gullet was captured Thursday morning around 11:30am in Dover.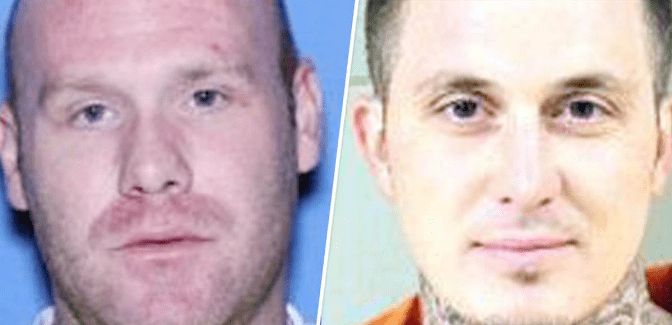 Sanderson faces federal charges of aided and abetted attempted murder in aid of racketeering, aided and abetted assault with a dangerous weapon in aid of racketeering, conspiracy to possess with intent to distribute and to distribute methamphetamine, and conspiracy to violate RICO, said a U.S. Marshals said in a press release.