Ryan, Jackson Earn Weekly SEC Honors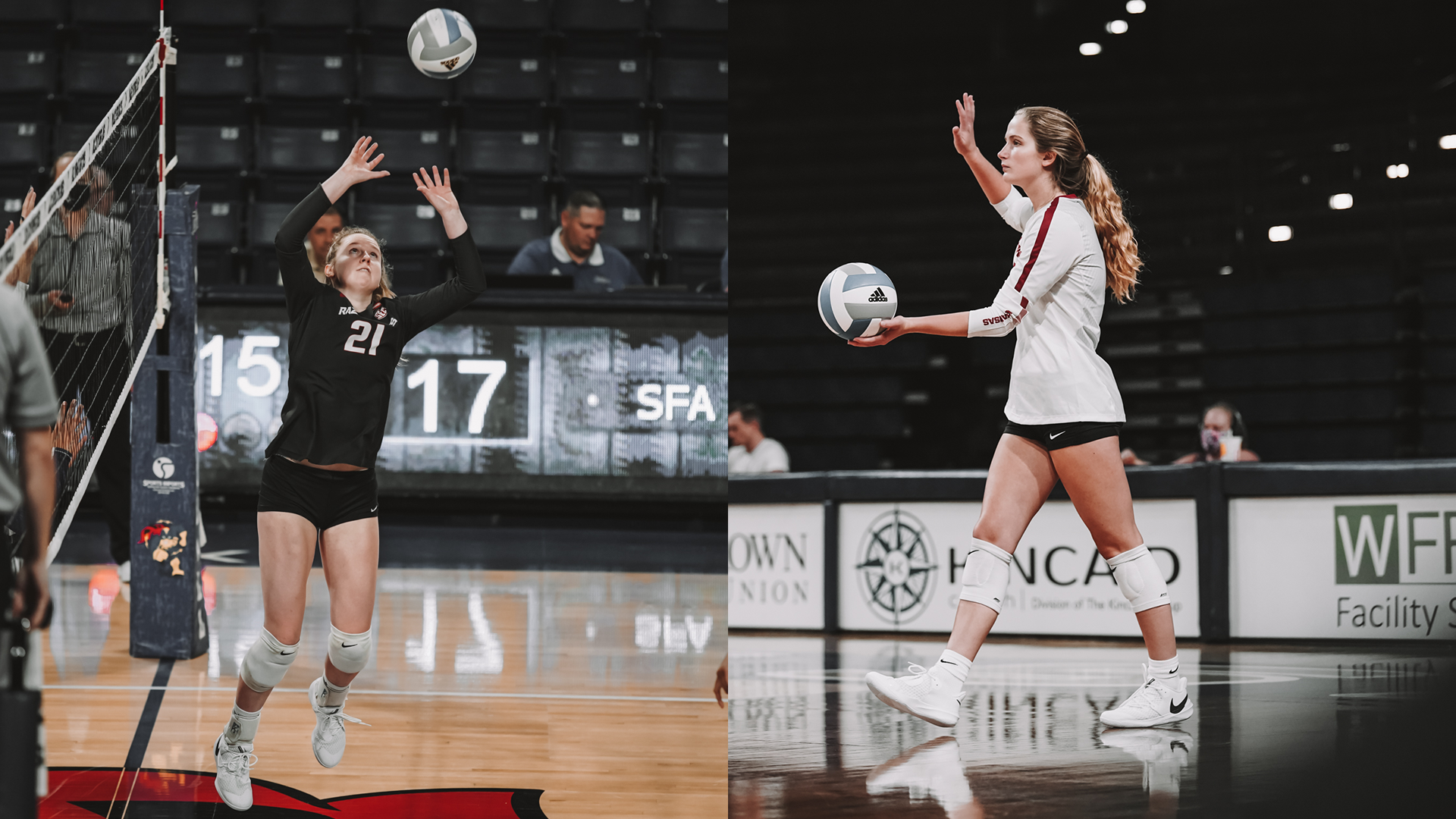 Senior Gracie Ryan and freshman Courtney Jackson have earned the Arkansas volleyball program's first weekly SEC honors of the season, the conference announced Monday.
Ryan was named Setter of the Week for the fourth time in her career, and Jackson was tabbed Freshman of the Week.
"Proud of the work both Courtney and Gracie have done so far. They continue to work to better themselves and ultimately their team," head coach Jason Watson said. "This is a nice recognition for their contributions to the start of the season. Looking forward to watching them compete this coming weekend."
Ryan had a record-breaking weekend during the team's run at the Tulsa Invitational. She had double-doubles in each of the team's three matches and leads Arkansas with five on the season. Her 141 assists over the weekend moved her into seventh place all-time in Razorbacks history for total assists (1,971). She also leads the SEC in assists with 406 total this year.
Ryan matched her season high in digs with 58 against Stephen F. Austin and also posted a season-high hitting percentage with two kills in five attempts and no errors (.400). Ryan was named to the All-Tournament Team for her efforts.
Jackson, who was also named to the All-Tournament Team, played in each of Arkansas' three sets over the weekend and set a new personal best. She tallied a high 19 digs in the Razorbacks' matches against Tulsa and SFA. She also had two aces in each of the team's matches against Oral Roberts and Tulsa and recorded four assists against Tulsa.
Jackson's Freshman of the Year award is the first for Arkansas since Taylor Head was given the honor on March 22, 2021.
Up Next
The Razorbacks finish a long road streak next week at the ACC/SEC Challenge in Raleigh, N.C.  Arkansas takes on Georgia Tech on Thursday, Sept. 16 at 3 p.m. and NC State on Friday at 6 p.m. Arkansas then opens SEC play at home with a match against LSU on Sept. 22 at 7 p.m.