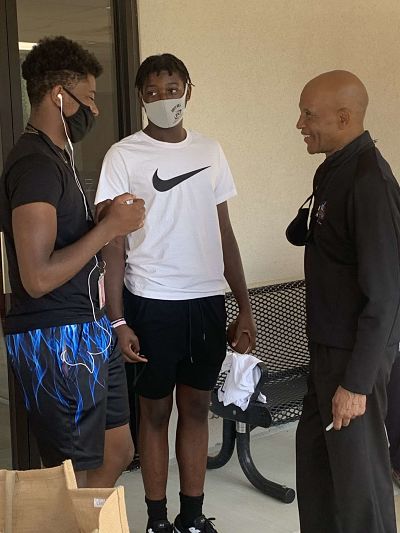 Jefferson Regional Hospital hosted a vaccine clinic with a special guest, Pro Football Hall of Famer Drew Pearson, on Wednesday, September 8. The clinic took place at the hospital's Healthworks Clinic located in Watson Chapel from 9 am until 11 am and was open to the public to receive vaccinations. 
The event was sponsored by and partnered through Ambetter Arkansas Health and Wellness insurance company service that serves one out of every 15 Arkansans. Ambetter invited Pearson to host a meet and greet at the event, encouraging the community to get vaccinated. Pearson, who played 11 seasons with the Dallas Cowboys, recently was inducted into the Pro Football Hall of Fame on August 8, 2021.
Pearson spoke with Deltaplex and explained why promoting the vaccine is important, especially for athletic teams.
Dwane Tankersley, the Vice President of Business Development for Ambetter, further explained why they partnered with the Pro Football Hall of Fame and Jefferson Regional to improve vaccination rates. 
The incentives that were offered included a $25 gift card for Kroger to those that received their first and/or second vaccination shot at the clinic. Residents also were able to receive Pearson's autograph on marketing materials from Jefferson Regional and Ambetter.
The University of Arkansas at Pine Bluff Cheerleader Team, who are 100 percent vaccinated, welcomed Pearson along with athletic director Christopher Robinson to Pine Bluff and also encouraged the community to show their support.