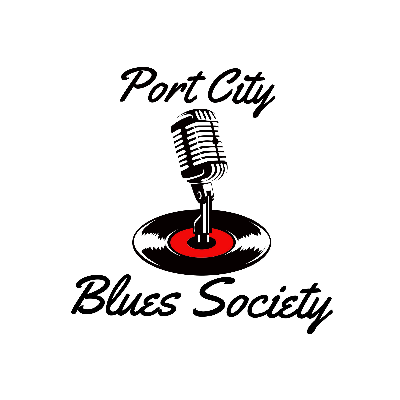 Roscoe Willis, President of The Port City Blues Society, recently announced the organization has been working in collaboration with local community pillars, MK Distributors and RJ's Grill & Bar, to host monthly, live blues concerts on the first Saturday of each month in downtown Pine Bluff, Arkansas. Each event will feature regional blues artists from throughout the Delta of Arkansas, Mississippi, Louisiana and beyond. Twelve concerts have been scheduled beginning March 2022 and continuing through February 2023.
"Blues By Budweiser" will be held at RJ's Grill & Bar located at 128 S. Main Street. RJ's is a casual, non-smoking establishment featuring a full-service bar and food menu. Doors open at 7 PM; music begins at 8 PM. Port City Blues Society members are admitted free; $5 cover charge for non-members.
"The history of blues is rich in this area," says Willis. "We want to help raise awareness of that legacy and to encourage established as well as younger musicians to continue expressing themselves through the blues. The line-up for Blues By Budweiser is an impressive collection of experienced and rising blues artists."
"We are proud to support Blues by Budweiser," says Nick Makris, President of MK Distributors. "The history and culture of Pine Bluff is something we hope to share with others as they make their way to our city to hear some of the best blues musicians from the Delta southland."
Port City Blues Society, an affiliated member of The Blues Foundation, seeks to preserve and promote blues music, the culture of Delta blues, and educate the public about the history of the blues in the region. Port City Blues Society also hosts a free weekly blues jam every Wednesday evening at RJ's where area musicians converge to play live blues from 8 PM until 11 PM.
Blues By Budweiser Line-up for 2022-2023
March 5, 2022 Bluesboy Jag
April 2, 2022 Fonky Donkey
May 7, 2022 Jerry McCoy and the Groove Diggers
June 4, 2022 Detroit Johnny and Company
July 2, 2022 D.K. Harrell
August 6, 2022 La La Craig & Element 88
September 3, 2022 Chad Marshall Band
October 1, 2022 Deak Harp Duo
November 5, 2022 Kent Burnside
December 3, 2022 Charlotte Taylor and Gypsy Rain
January 7, 2023 Sean Bad Apple
February 4, 2023 Arkaholics