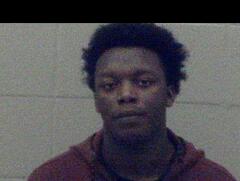 Two suspects are in custody and police are seeking a third as they continue their investigation into the shooting death of a teenager Feb. 2.
Jabari Smith, 19, and a juvenile were arrested Monday on probable cause of capital murder and aggravated robbery in the death of a 15-year-old male who was found under the carport of a house at 5006 Hoover St., and pronounced dead at the scene.
Police told Deltaplex News that they have identified a third individual as a suspect in the incident and are actively looking for that individual.
The names of the victim and the juvenile suspect in custody have not been released.
This was the third homicide in Pine Bluff so far this year.