Pine Bluff Police Chief Kelvin Sergeant says the murder on Monday of businessman Brandon McHan "hurt me to the core."
McHan, 34, was killed earlier this week during an attempted robbery at Wise Buck Pawn Shop, located at 2408 South Camden Road in Pine Bluff.  An unidentified person was also injured in the incident.
Sergeant, who spoke to an audience of about 300 people this morning attending the Mayor's Unity Breakfast at the Pine Bluff Convention Center, said that McHan's death has impacted him more than others in his 24 year career.  He shared that the victim of this senseless crime was an entrepreneur who had finally realized his dream of running a small business.
He also announced that the reward money has been increased to $25,000.  He added that police have already received many tips from numerous individuals, some who have remained anonymous.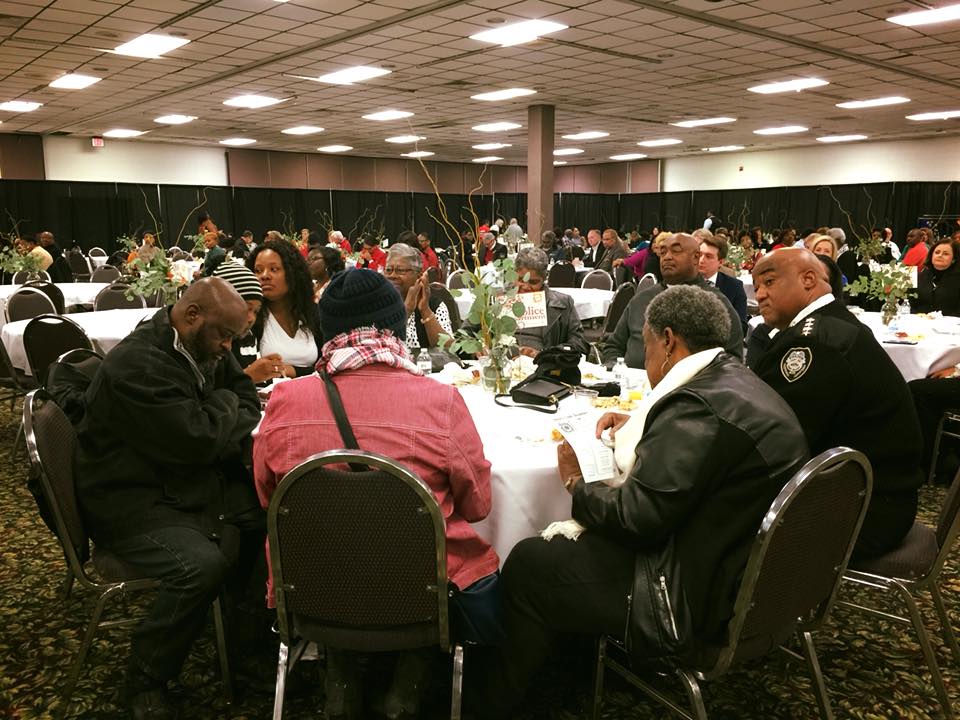 "People are concerned about Pine Bluff and you need to know that," Sergeant said.
He shared that the Bureau of Alcohol, Tobacco, Firearms and Explosives (ATF) has been in Pine Bluff since Monday in an effort to work closely with local and county law enforcement.
"(AFT) was right there when this all happened.  They are here today.  We have to come together, put our ideas together, stop talking about it and be about it," Sergeant said.
He referenced a unity message about coming back to the table that was shared earlier by Pastor David Smith of St. James Missionary Baptist Church in Pine Bluff.
"Be at the table.  Don't walk away from the table.  I challenge us to come to the table, commit to the table and let's take our community back," Sergeant said.
Prior to Sergeant speaking, Pine Bluff Mayor Shirley Washington asked the audience to observe a moment of silent prayer for McHan's family.
She also announced an upcoming Town Hall meeting scheduled for Monday, November 26, 2018 from 6:00 to 7:00pm.  She encouraged residents to attend in order to discuss ways to fight violent crimes.