Jefferson County Circuit Court jury found Lecole Wilson guilty of manslaughter Thursday night in the 2018 shooting death of a man she called her best friend.
Wilson was sentenced to five years in prison on the manslaughter charge and another five years for using a firearm in the commission of another felony, with the sentences to run consecutively, meaning one after the other. She had originally been charged with first-degree murder in the Aug. 28, 2018, death of Jamonte Smith, 20, who was found with a bullet wound to the chest in the bedroom of a house at 2809 W. 40th Ave. and taken to Jefferson Regional Medical Center, where he was pronounced dead.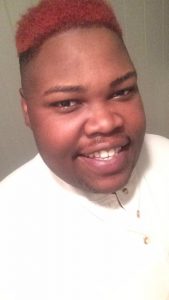 Testifying in her own defense, Wilson said the shooting of Smith was an accident, and she admitted to lying to police initially by saying that she and Smith were outside when a stray bullet struck him. "It accidentally discharged, and I shot him in the chest," she said.
Wilson has been in jail since being arrested August 29, 2018, and will receive credit for the time she was held prior to the trial.