Jack Stradley, a man who held a grand vision for downtown Pine Bluff and who put his money where his mouth was when it came to helping to restore the city, has died.
His legacy, according to Dee Herring-Gatlin, chair of the Pine Bluff Historic District Commission, includes "leading this whole downtown movement" when he first began renovating the Community Theatre almost 10 years ago.
"Jack was one of the pioneers downtown," Herring-Gatlin said. "He had a vision for seeing Pine Bluff come back."
Stradley, who was 70, also served as a commissioner on the Historic District Commission for several years. Memorial plans have not been announced.
When Stradley died earlier this month, an outpouring of support grew on social media with condolences coming in from around the nation. Noted magician, friend and business partner to Stradley, Craig Diamond, had worked with Stradley and his wife, Kathy Majewska, on helping to revitalize the Community Theatre and the downtown arts scene.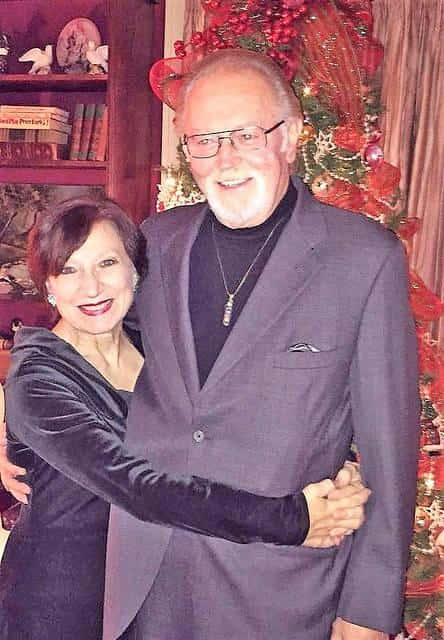 "For two years we've spoken to each other nearly daily," Diamond wrote on his Facebook page, "sometimes multiple times per day, worked hand in hand and struggled for a common goal … we've hugged and shouted at each other … we're more than business partners, we became family. Pine Bluff has lost a man whose vision was ahead of his time, and his vision will continue."
Stradley purchased the Community Theater, built in 1880 as a mercantile store, and three other buildings on Second Avenue about a decade ago with the intention of creating a new arts district downtown.
As executive director of the nonprofit group Old Town Theatres Centre, Stradley was also involved in helping to kickstart revitalization of the historic Saenger Theater, which is owned by the city and sits across the corner from the Community on Second Avenue.
Stradley said restoring both theaters, along with other buildings in the area, would "build a great momentum for downtown."
The old theaters have "gotten into my blood," he said.
For a time, Old Town sponsored dinner theater shows at the Pine Bluff Country Club, and when the Community Theatre opened after renovations in around 2014, several stage shows and concerts were held there. Stradley's health suffered a decline in recent years, and the Community closed after response to shows wasn't what Stradley and Majewski had hoped.
That's when they partnered with Diamond and another performer to help drum up business at the property. Since then, a handful of performances have been held at the theater with more planned.
Mac Bellingrath, who is involved in the community through downtown development, wrote about Stradley on Facebook, saying, "What a great vision he had for the Community Theater and Downtown Pine Bluff! He will be missed. Kathy, my heart goes out to you."
P.J. Clark wrote: "I have very fond memories of Jack Stradley. I worked with him many years at Texas Instruments and shared some great times! He will be missed!"
Donald E. Riley wrote: "Deepest condolences to Jacks family and friends. My favorite story of Jack. I was in the Midland mall and heard amazing piano music filling the mall. Went to see where it was coming from to find Jack playing. I had worked with him for a couple of years and had no idea he played. He was an awesome man and will be missed. Rest In Peace Jack."
John Griffith wrote: "I will miss Jack. My condolences and sympathy to his family and friends. He was a wonderful man, one of a kind. Worked with him in Midland, TX in 1985/1986 and stayed in touch ever since, recently thanks to Facebook from afar, so I am thankful for that. May he rest in peace."