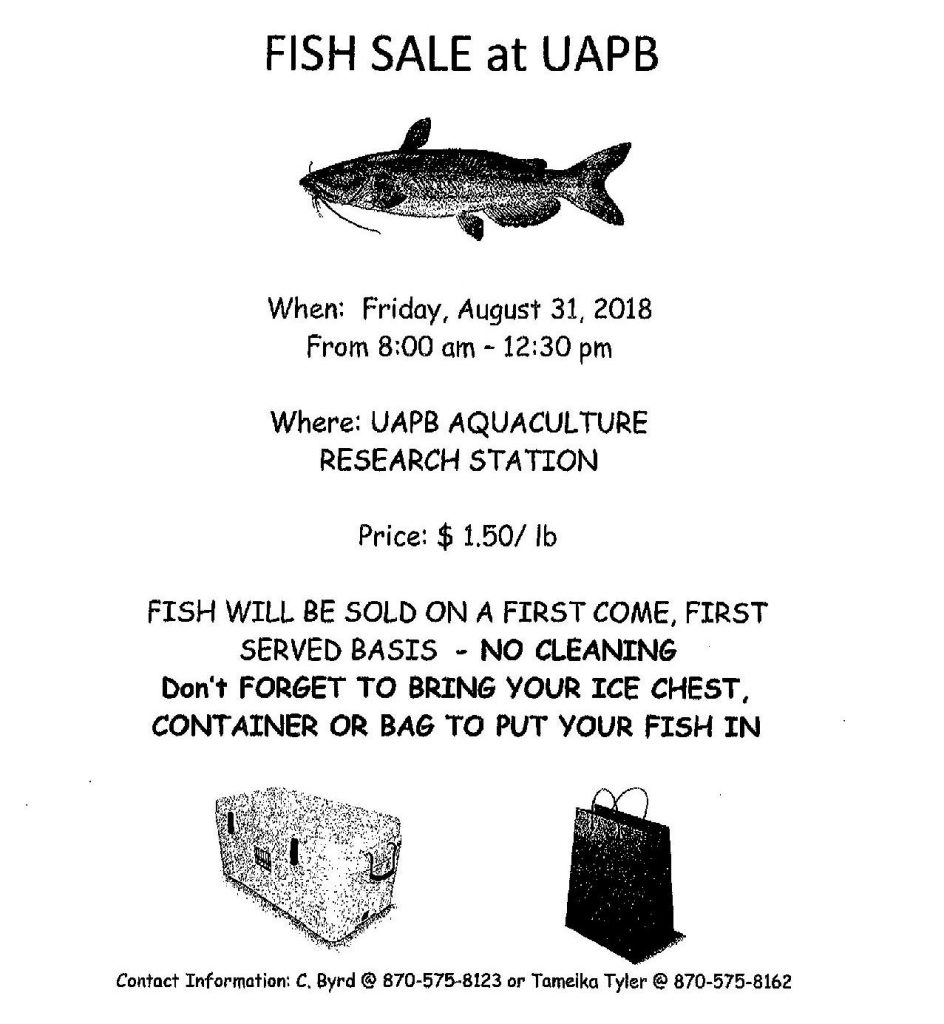 The University of Arkansas at Pine Bluff will hold a Fish Sale on Friday, August 31, 2018.
This will take place from 8:00 a.m. to 12:30 p.m. at the UAPB Aquaculture Research Station.
The cost is $1.50 per pound.
"Fish will be sold on a first come, first served basis," says a spokesperson.  "No cleaning.  Don't forget to bring your ice chest, container or bag to put your fish in."
For more information, call C. Byrd at 870.575.8123 or Tameika Tyler at 870.575.8162.