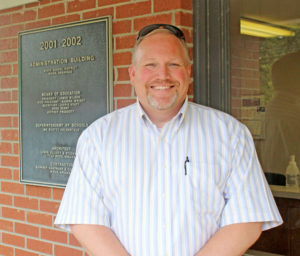 By Deseray McKinzy
Cleveland County School District held its last day of classes on Tuesday, May 25th prior to their graduation of 55 students to close out the 2020-21 school year. Superintendent Craig Dupuy joined Deltaplex to talk about how the school year ended and plans for next year,
Dupuy explained that 50 percent of those graduated seniors who achieved those scholarships will be attending a two or four-year university in the Fall.
In reference to the pandemic restraints and weather setbacks this school year, Dupuy talked about how this helped the District to stay in the clear of a breakout of the virus,
Dupuy told Deltaplex that at least 65 percent of teachers and administrators in the district took the vaccine in January of 2021 and expects it to stay at or around that percentage. In regards to vaccine mandates for the students in the district, Duprey responded,
Cleveland County School District will begin classes for the 2021-22 school year on Monday, August 16th.