Members of the youth ministry of Breath of Life Church at Pine Bluff recently received awards for their reading and were inducted into the "Breath of Life's Readers Hall Of Fame."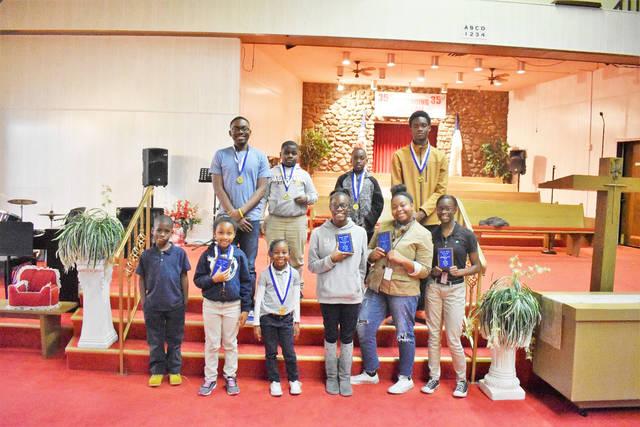 Honorees for the three-month reading program were: first row, Nehemiah Crump, second grader, 15 books; Zarya Thomas, second grader, 67 books; Amanda White, kindergartner, 15 books; Brooke White, 10th grader, 10 books; Lyra Lee, eighth grader, 43 books; Morgan White, 10th grader, 10 books; second row, Gerrod White, 12th grader, 15 books; Frank Henderson, third grader, 20 books; Zamarion McDonald, fourth grader, 50 books; and Brandon Spratt, 11th grader, seven books.
Students not shown are Bethany Phillips 7th grader, four books; and Zhatoyria Henry, 5th grader, 50 books.
The Breath of Life Church youth director is Jennifer Lee and advisers are Sarah Phillips, Zebrina Weaver, Sammie Littlejohn and Tomekia White. The Rev. Kerry Price Sr. is the pastor.