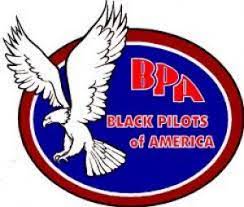 The Black Pilots of America will host Operation Skyhook at Grider Field this weekend for the 24th time in the past 26 years. The BPA did miss two years due to the COVID-19 pandemic, but things are back in order and set to go for this weekend's events.
Operation Skyhook is the largest event attended for Black Pilots of America, according to their website BAPilots.org.
According to the website, member chapters arrive for a weekend of fun, aviation camaraderie, and serious flying competition. Most competitors own their own aircraft and take immense pride in showing off not only the look of their most prized possession, but its performance and capabilities as well.
The event brings in dozens of spectators from the surrounding area, and generous BPA members volunteer to give airplane rides – "Young Eagle Flights" – to hundreds of enthusiastic children.
Pine Bluff Aviation Commission Chairman Ken Johnson joined the Oldies 101.3 morning show with Greg Horne and Will Jenkins to discuss this weekend's events.
Johnson said they're expect around 125 pilots to fly in, but more could always show up at the last minute.
Johnson said that even if you are not an aviator there are still reasons to visit Grider Field this weekend for Operation Skyhook.
Greg Horne asked Johnson what types of airplanes will people see taking part in Operation Skyhook this weekend.
Johnson also spoke about the events taking place at Operation Skyhook, and the order of scheduling for the event.
Eric Burdette, a Pine Bluff native and airline pilot for Southwest Airlines, visited the Deltplex Radio studios with Johnson, and he shared why he makes the trip back to Pine Bluff each year.
He also said that this event is great for any young person that may be interested in aviation to be able to meet people in the business to learn more about it. He also said Johnson is the reason he is an aviator, after getting his first airplane ride from him in 1989.
Events will be ongoing all day Friday, Saturday, and Sunday at Grider Field in Pine Bluff.