Zebras Knock Off White Hall for 11th Consecutive Win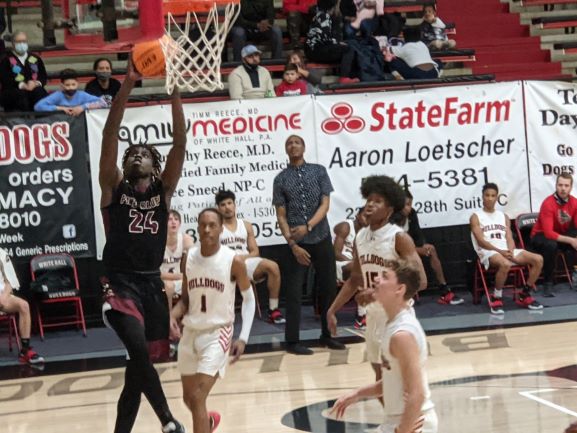 The Pine Bluff High School Zebras boy's basketball squad secured their 11th straight victory Friday night in White Hall, defeating the Bulldogs 72-55. The win was the Z's twelfth of the season and tenth in conference play.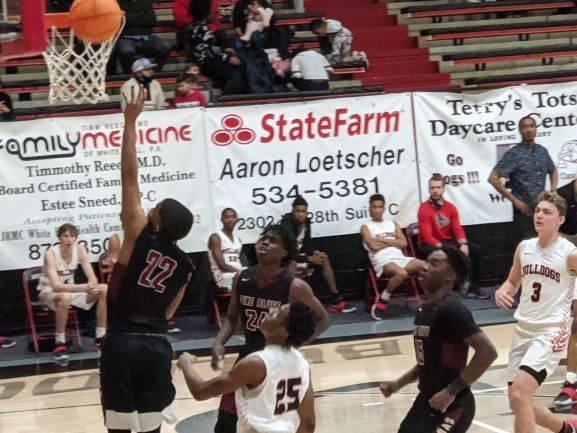 Pine Bluff took control of the game almost immediately, getting off to a 26-15 lead at the end of the first period. Relentless defense and rebounding pushed the lead to 15 by the half, 45-30. The Bulldogs struggled to score the basket in the third, only managing 8 points to increase the deficit to 65-38 before falling by the final score.
Pine Bluff (12-3/10-0 5A South) had 10 players get into the scoring column, led by Jalen Tatum's 16 points, followed by Courtney Crutchfield with 15.
White Hall (5-16/1-9) saw 10 players make the stat sheet in scoring. Tavin Dunlap led the way with  10, while Kaleb Hargrove scored  8 points in the loss.
Both teams are scheduled to be back in action Tuesday, Feb. 16th. when Pine Bluff will host the Sheridan Yellowjackets and White Hall will travel to Hot Springs. Both games are set for a 7:30p.m. tip-off.