UAPB Baseball Seniors Recognized in Final Series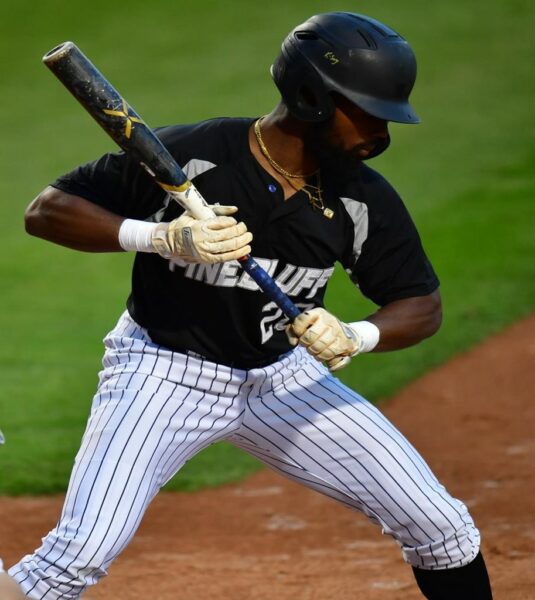 The UAPB Baseball team were swept by Grambling State over the weekend, closing out their 2021-2022 season. The seniors were honored in Thursday's series opener at the Torii Hunter Baseball Complex. Seniors Kacy Higgins, Davion White, Braelin Hence, Trenton Ferguson, and Mike Gerwitz all posed for a photo at the pitcher's mound with Coach Roger Mallison prior to the first pitch at Bill Jones field.
UAPB dropped game one 11-3, fell in game two 18-13, and lost in the series and season finale' 16-2.
Despite being swept by the Tigers, Kacy Higgins was a bright spot in the Golden Lions line-up. After going 0 for 4 in the series opener with three strike outs, Higgins would bounce back for the remainder of the series going 8 for 8 scoring 3 runs with 7 RBI's.
The Golden Lions finished the season 13-36-1 overall, and 9-21 in SWAC play.