Attorneys for both Jefferson Count Judge Gerald Robinson and Sheriff Lafayette Woods Jr., have been given one week to submit proposed drafts of a court order dealing with how promptly Robinson pays county bills, particularly those from the sheriff's office.
Following a nearly all day hearing Thursday, retired circuit judge Gary Arnold denied a motion to find Robinson in contempt after an attorney for Woods filed a lawsuit in 2022 over what the sheriff's office claimed were bills they submitted to Robinson for payment were rejected for no reason.
Arnold was hearing the case as all the judges in this district withdrew, citing a conflict of interest.
After the all day hearing Dale had this to say to Deltaplex News about what she expects from Judge Gary Arnold
Judge Gerald Robinson had this to say after court
Robinson will appear on the Oldies 1013 morning show Friday at 8:05 a.m.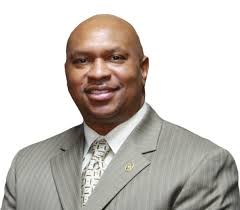 Testimony began Thursday morning in a civil lawsuit filed by Sheriff Lafayette Woods Jr., against Count Judge Gerald Robinson over money issues.
Chris Brown, the office manager for the sheriff's office testified that from September 2022 through June of 2023, 93 separate bills for goods or services had been sent to be paid but were sent back because of what were called coding errors.
Brown said in many of those cases, the bills were resubmitted with the same codes and were paid.
Asked by attorney Kimberly Dale, who represents Woods if he felt the sheriff's office was being treated differently from the other offices, Brown said yes.