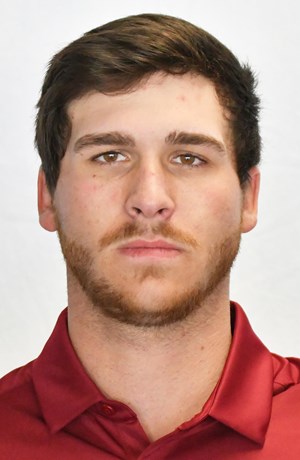 After putting together a jaw-dropping weekend at the plate, Henderson State's David Vilches was named Great American Conference Player of the Week on Tuesday.
Vilches, a senior from Sheridan, Arkansas, was nothing short of dominant during the HSU Invitational. In four games, the transfer from Creighton compiled five home runs, seven hits, 12 RBIs and 24 total bases.
He slugged 1.500 for the tournament and hit at least one home run in three different games.
The fireworks began in the Reddies' win over Pittsburg State on Friday, when Vilches hit two homers and drove in four runs.
The catcher and outfielder continued that torrid pace the next day against Missouri Western with two more home runs and five RBIs. Vilches' last long ball of the weekend came on Sunday against Northwest Missouri and scored two for Henderson.
Through seven games this season, Vilches is batting .321 and slugging .929. He is tied for second nationally in home runs and is one of just six Division II players in the country that have already hit five or more.
The No. 18 Reddies (7-0) are off to their best start in over 30 years and will look to improve to 8-0 this afternoon at 2 p.m. when they face Mississippi College on the road.