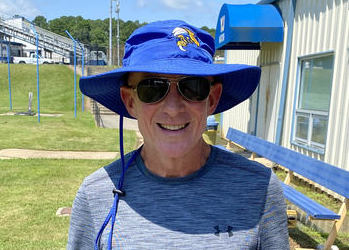 The Sheridan School District listed the job for the head football coach position Tuesday afternoon as a position they are taking applications for.
Deltaplex News spoke with Larry McBroom, who has coached the Yellowjackets since the departure of Lance Parker in 2020. McBroom said that he has not resigned as head football coach, but the District informed him that they would turn the position from a part-time position to a full-time position.
He did say that he was asked to resign as head football coach last month, but he has declined to do so up to this point.
McBroom also stated that he could apply for the job since it is going from a part-time to a full-time position, but he doubts he will do that considering he has been asked to resign.
Sheridan Athletic Director Matt Scarbrough declined to comment on the situation when he was contacted by Deltaplex News.
McBroom went 5-15 as head football coach of the Sheridan Yellowjackets. He is in the Oklahoma Coaches Hall of Fame after winning eight state championships, two runner-up trophies, having six final four appearances, and coaching teams into the playoffs 37 years. He was selected Oklahoma Football Coach of the Year two times, Fort Worth Star-Telegram Texas Football Coach of the Year, and Region 7 National Coach of the Year, according to a press release issued by the OCA.