Dollarway Produces Dominating Performance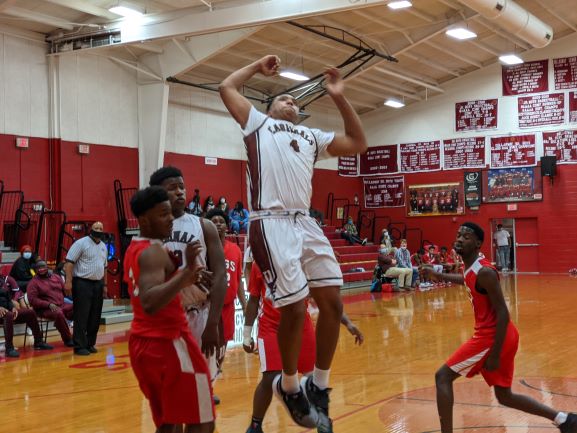 The Dollarway Cardinals boys basketball team dominated Lisa Academy West in front the home crowd last night, cruising to a 58-20 victory.
Lisa Academy kept it close from the opening tip off, only trailing by two at the end of the first period. The Cards would take over from there scoring 22 unanswered points to take a 32-8 lead into halftime. Dollarway continued their dominance in the second half, outscoring the Jaguars 14-0 in the third. The Cardinals would close out the final period on a 10-8 run as time expired.
D. Branch lead the Cards in scoring with 11, followed by Prince Okojies'10. Dollarway sits firmly in third place in the 6-3A region.
Lady Cardinals Secure Second Win of the Season
Tyazia Daniels scored a career high 21pts in the Lady Cards win over Lisa Academy West yesterday 50-32. Kayla Daniels chipped in 11pts in the win, while Olivia Arnold scored 8.
Head Coach Akeasha Seamster said " I'm so proud of them, we've come so far from where we started…" The Lady Cardinals will wrap up the regular season Thursday at Dewitt.