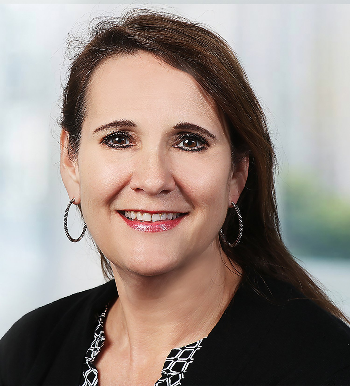 Jefferson Regional and its partner Lifepoint Rehabilitation, a business unit of Lifepoint Health, announced today that Mary Daggett has been named chief executive officer (CEO) for the new joint venture rehabilitation and behavioral health hospital currently under construction in White Hall. The 76-bed facility, to be called Jefferson Regional Specialty Hospital, is slated to open next summer.
"Mary's 20 years at Jefferson Regional makes her an excellent choice to lead this new facility," said Brian Thomas, President & CEO of Jefferson Regional. "She has a track record as a proven leader and we have seen great success as a result of her leadership. I am very excited for the success she will help this new venture achieve in the years ahead."
Russ Bailey, president of Lifepoint Rehabilitation and Lifepoint Behavioral Health, agreed. "We are delighted to welcome Mary to the Lifepoint Rehabilitation and Behavioral Health teams and know she will be the right leader for this transformative new chapter. Her passion for driving quality care initiatives and supporting multidisciplinary teams will promote a safe and healing environment for our patients."
Daggett first worked at Jefferson Regional in 1995 as an employee of RehabCare (now a part of Lifepoint Rehabilitation), serving as Sub-Acute Service Line Director and then Administrative Director of Sub-Acute Services and Clinical Informatics. She became a Jefferson Regional employee in 2007, where her many roles included assistant vice president of patient care services, overseeing medical surgical units, critical care, maternal child units, urgent care, the emergency department and inpatient rehabilitation and behavioral health units. She then went on to serve as vice president, chief quality officer and executive director of population health. In these roles, she has overseen quality, infection control, case management and social services staff members and project teams.
Daggett holds a master's degree in business administration from the University of Arkansas in Little Rock and a master's degree in communication disorders from Our Lady of the Lake University in San Antonio, Texas.  She is a Fellow of the American College of Healthcare Executives (FACHE), a Certified Healthcare Quality Professional (CHQP) and holds a Certificate of Clinical Competence in Speech Language Pathology.
"I am honored to lead the Jefferson Regional Specialty Hospital as we expand critically needed inpatient rehabilitation and behavioral healthcare services in our region," said Daggett. "I am eager to get to work and begin building our team, and I look forward to joining the teams at Lifepoint Rehabilitation and Lifepoint Behavioral Health as we work in partnership with Jefferson Regional."
Jefferson Regional Specialty Hospital will house a 40-bed inpatient rehabilitation facility with an additional 36 behavioral health beds. The 87,000-square-foot facility is located at 1600 West Holland Avenue in White Hall, Arkansas, just north of Pine Bluff and south of Little Rock. The new facility will replace and increase the number of existing acute rehabilitation and behavioral health beds currently operating at Jefferson Regional. Lifepoint Rehabilitation and Lifepoint Behavioral Health will manage operations at the new facility.