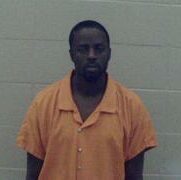 By Ray King
A $50,000 bond was set Tuesday for a Pine Bluff man accused of shooting another man following an altercation last week.
Pine Bluff District Judge John Kearney set the bond after ruling prosecutors have probable cause to charge Mario Mallett, 35, with first-degree battery and being a felon in possession of a firearm.
Deputy Prosecutor Beth Carson said at 1:54 a.m. on Nov. 17, police were sent to a reported armed disturbance on Howard Drive.
A second witness also confirmed the victim's story.
Detective Chris Wieland reported that when Mallett was questioned, he admitted to having a gun and fighting with the victim but said he fired shots in self-defense.
Court records showed that Mallett pleaded guilty to a felony in 2021 and received a suspended sentence and Carson said prosecutors will file a petition to revoke that suspended sentence.
Mallett was ordered to have no contact with the victim until the case is settled.