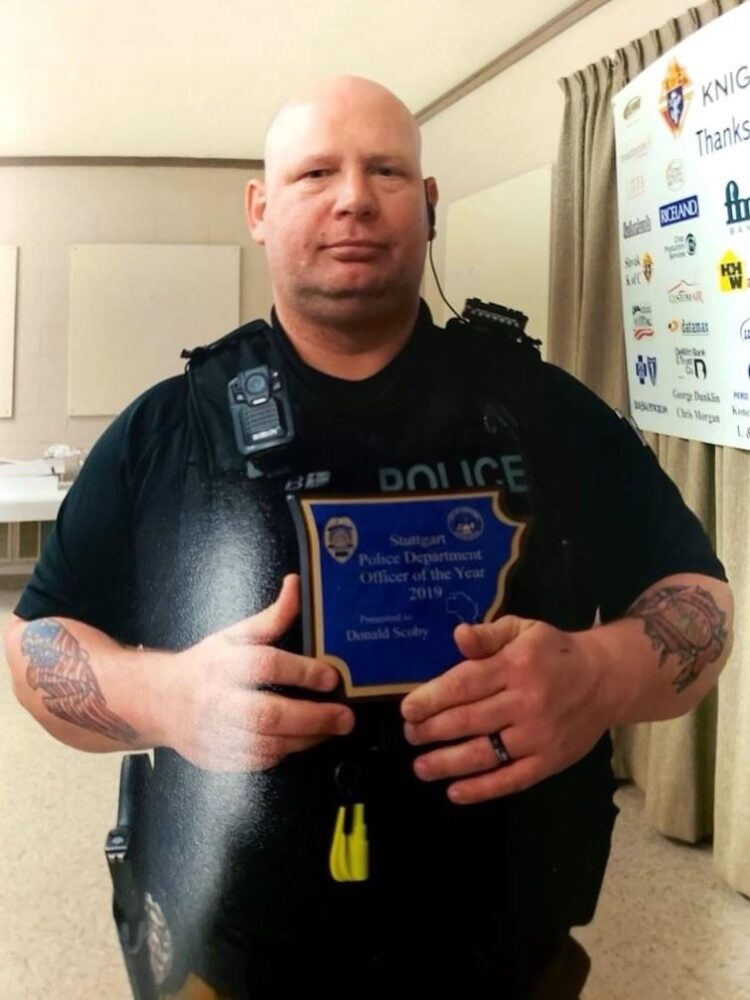 A Stuttgart Police Officer and the suspect who allegedly shot him are both dead and an Arkansas Trooper was wounded following an incident Wednesday night.
According to a press release, Sgt. Donald Scoby, 45, was shot while pursuing the suspect, identified as Jacob Cole Barnes, 31, of Mountain View following a vehicle pursuit south of Stuttgart near Rieger Road. Barnes reportedly abandoned the vehicle and fled on foot and was chased by Scoby and another officer.
Barnes entered a residence at 593 Rieger Road occupied by a woman who had barricaded herself inside the home and was later rescued by a State Police SWAT Team. Just before 7 a.m. today.
Barnes shot a SWAT officer who received a "non-life-threatening wound" and was fatally wounded in an exchange of gunfire with SWAT team members.
Scoby was a four-year veteran of the Stuttgart Police Department
Appearing on the Oldies 1013 morning show Thursday, Jefferson County Sheriff Lafayette Woods Jr., talked about the incident.
He went on to say that this incident "was very closed to home."
The State Police are leading the investigation into the shooting of the Stuttgart officer.