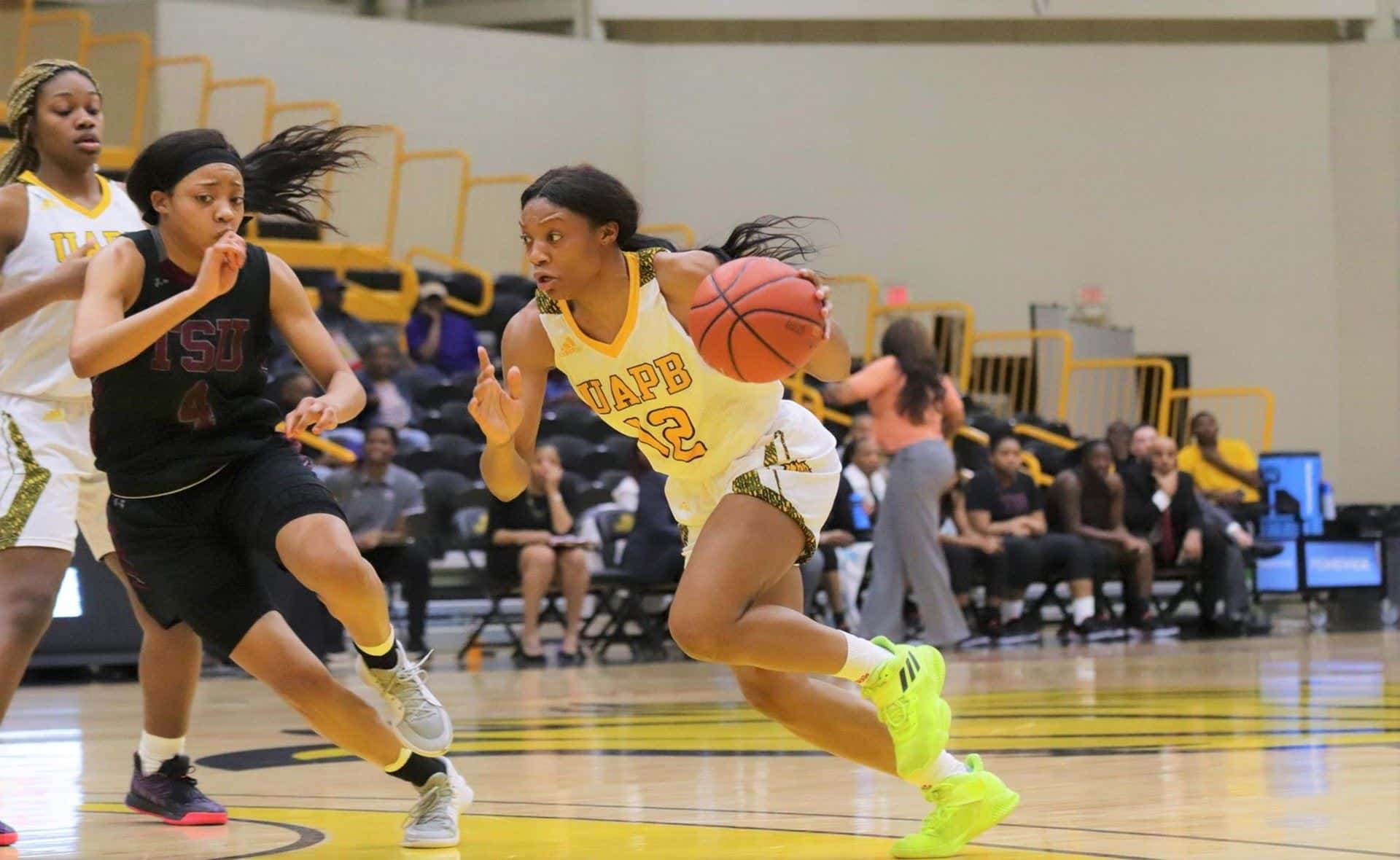 The University of Arkansas at Pine Bluff women's basketball team lost at home to Texas Southern 77-46 Monday night at the H.O. Clemmons Arena.
Jayla Atmore led the Lady Lions (5-20, 4-11 SWAC) with 18 points, eight rebounds and two steals. Noe'll Taylor helped out with eight points and six rebounds, and Aiya El Hassan tacked on seven points and two steals.
UAPB forced 18 Texas Southern turnovers. The Lady Lions turned those takeaways into 10 points on the offensive end of the floor. Harris led the way individually with three steals, as the Lady Lions did not lead in the contest.
The Lady Lions return to action Saturday at Grambling in a 3 p.m. doubleheader. The UAPB Sports Network broadcast begins with Lions Roar Pregame at 2:30 p.m. on 99.3 The Beat, online at uapblionsroar.com. and on the free UAPB Athletics App.