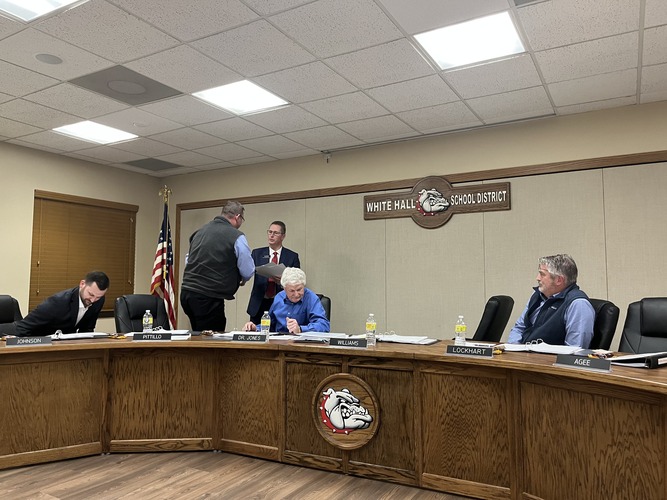 The White Hall School Board held its first monthly meeting of the year Tuesday approving a few action items on the agenda, reflecting on updates from last year, and highlighting January as School Board Appreciation Month. All members were present at the meeting except Scott Ray and Roy Agee.
One of the items for consideration on their agenda included approving just over $19,000 to complete the over $400k playground construction at Taylor Elementary. The board also approved the renewal of the school board liability and general insurance without contest.
During the administrative reports, the financial statement highlighted the balance last January 2022 which was at $7,194,678.22 and the ending current balance from December 2022 is $7,165,058.74.
The assistant superintendent Debbie Jones presented the instructional report highlighting a change in the assessment that will be used in place of the ASPIRE Test.
Superintendent Gary Williams gave his report highlighting January as School Board Appreciation month and said this to the board.